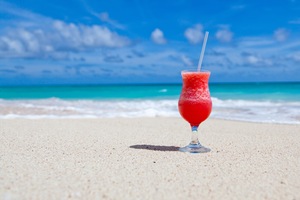 If you are a manufacturer or supplier and want to work with a reseller or retailer to sell your products, a distribution agreement is a necessary tool that can allow you to control the path of your products to market. For instance, if a company has only been selling products in one area but is looking to expand geographically into other markets, a distribution agreement can clarify territorial restrictions so that sellers or retailers can be restricted to selling in specified geographies to avoid overlap and competition between sellers and retailers. For example, a flavored liqueur company located in Eugene, Oregon that has never sold its liqueurs outside of Oregon recently signed a distribution agreement with Whole Foods to sell the liqueurs only in stores located throughout Northern California and the Bay Area, the new territory coveted by the company for expansion.
Distribution agreements can also define the financial terms of such an agreement between a manufacturer and seller or retailer. If a product is in high demand, a manufacturer may be able to negotiate an upfront, one-time license fee in addition to a minimum purchase guarantee. A network marketing company, Laguna, recently went this route by acquiring the rights to market, promote, and distribute skincare products made by CannaCeuticals, a California skin care company, in exchange for a one-time license fee of $100,000 and a minimum purchase guarantee of $1.5 million of products priced at wholesale within two years of the date of the agreement.
If your business is considering entering a distribution relationship, whether you are the seller/retailer or manufacturer/supplier side, Your Contract Lawyer can help you consider what elements would be necessary to include in a distribution agreement for you to reap the most benefits possible from the arrangement.