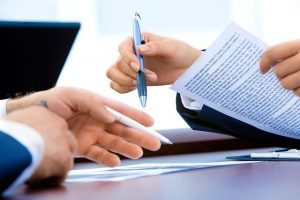 They say right now is always the best time to take care of your estate plan.  For most of us, "right now" is bogged down with work and other responsibilities.  If the lockdown at home is allowing you to knock some things off your to-do list, consider taking care of your estate plan… right now.
It takes the same amount of time as reorganizing a kitchen cabinet and leads to much greater peace of mind.
What is normally included in an estate plan?
It is recommended that you get a packaged plan that covers all of your bases. This often includes the preparation of a joint or single living trust, a pourover will and powers of attorney, as well as a deed to transfer real estate property to the trust.
What is A Living Trust?
A living trust differs from a last will and testament, or "will", in that it avoids probate – the time-consuming and costly process of the court overseeing the distribution of your estate.  This way, the successor trustee you appoint can simply and directly transfer your property to your named beneficiaries with no red tape. 
What is a Pourover Will?
A pourover will serves to "pour over" into your trust any property outside your trust when you pass away.  
What is a Power of Attorney?
Powers of attorney enable your appointed agents to act on your behalf in financial and health matters while you are alive, but incapacitated or otherwise unavailable. 
The Importance of a Deed Transfer
A deed that adds your real estate to your trust is essential to avoid probate.  Preparation should include the deed as well as all related documents to ensure the deed is fully ready to be filed.  You may transfer as many properties as you would like to your trust, if you have more than one real estate property. If you are having trouble locating the deed to your house, a copy of the deed can usually be easily pulled for reference purposes.  
Executing Your Documents
Everything but notarization and witnessing the completed documents can be handled remotely, which is essential during these challenging times while we are facing the impact of COVID-19.  So long as you are provided with detailed instructions as to how to execute your documents, as well as how to file your deed to transfer ownership of your real estate to your trust, you can handle much of the process directly. 
Please note, that while some states allow virtual notary services, and others such as New York have implemented temporary virtual notary procedures, California has not followed suit.  Notaries are, however, still conducting business in California, and there may be a mobile notary that services your area while taking precautions as required by law.