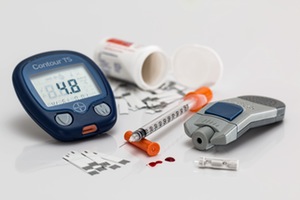 Tandem Diabetes Care, Inc., a medical device company based in San Diego, California, that develops and manufactures products for people with diabetes who use insulin, recently entered into a license agreement with TypeZero Technologies LLC, a "digital health and personalized medicine company," that will allow Tandem to "integrate TypeZero's artificial pancreas ("AP") technology into a next-generation t:slim® Insulin Pump."
The terms of the license agreement between the two companies outline the following:
· The establishment of a worldwide, non-exclusive license for the use of TypeZero's AP technology in future Tandem products;
· Tandem will have access to TypeZero's future AP innovations over the next five years; and
· Tandem's t:slim Insulin Pump, together with TypeZero's AP technology, will be used in a National Institutes of Health (NIH) sponsored trial.
License arrangements may, instead of simply permitting the manufacture and distribution of a proprietary technology, involve the collaborative use of a party's proprietary technology, as is the case with Tandem and TypeZero. This particular license agreement allowed Tandem to use Typezero's proprietary technology as a component of its own products, likely in exchange for a royalty (the specific terms of this arrangement were not released). This is often done in "white label" fashion, allowing one party to repackage and integrate another company's proprietary technology into its own products without identifying the source of such technology. However your company would like to permit the use of a patent, trademark, copyright, or other proprietary technology, allow Your Contract Lawyer to assist you in formalizing such an arrangement with a proper license agreement.